Ganesh Chaturthi 2021: History, significance, date, puja timings, and all you need to know
India is known as the land of festivals. Its rich culture and traditions are reflected in the many festivals celebrated here. Ganesh Chaturthi is celebrated as the birth of Lord Ganesha Vighnaharta, the god of knowledge and prosperity. This festival falls on the Chaturthi Tithi of Shukla Paksha in the month of Bhadrapada.
This year Ganesh Chaturthi is on Friday, September 10, 2021. Ganesh Puja will start at 11:00 am and will continue till 10 pm. This festival will be celebrated with great festivity for 11 days and will end on 21st September. Anant Chaturdashi is celebrated on the 11th day. On that day, Lord Ganesha is farewelled. On the day of farewell, people also pray for him to return next year.
Lord Ganesha is also known as Ganapati, Ekadanta, Vinayaka, Pillaiyar, Heramba, Gajanan, and Vighnaharta (the remover of obstacles). Shri Ganesh is worshiped before starting any new venture, work, or auspicious work like marriage or home entry. Worshipping Lord Ganesha brings happiness, peace, and prosperity in life.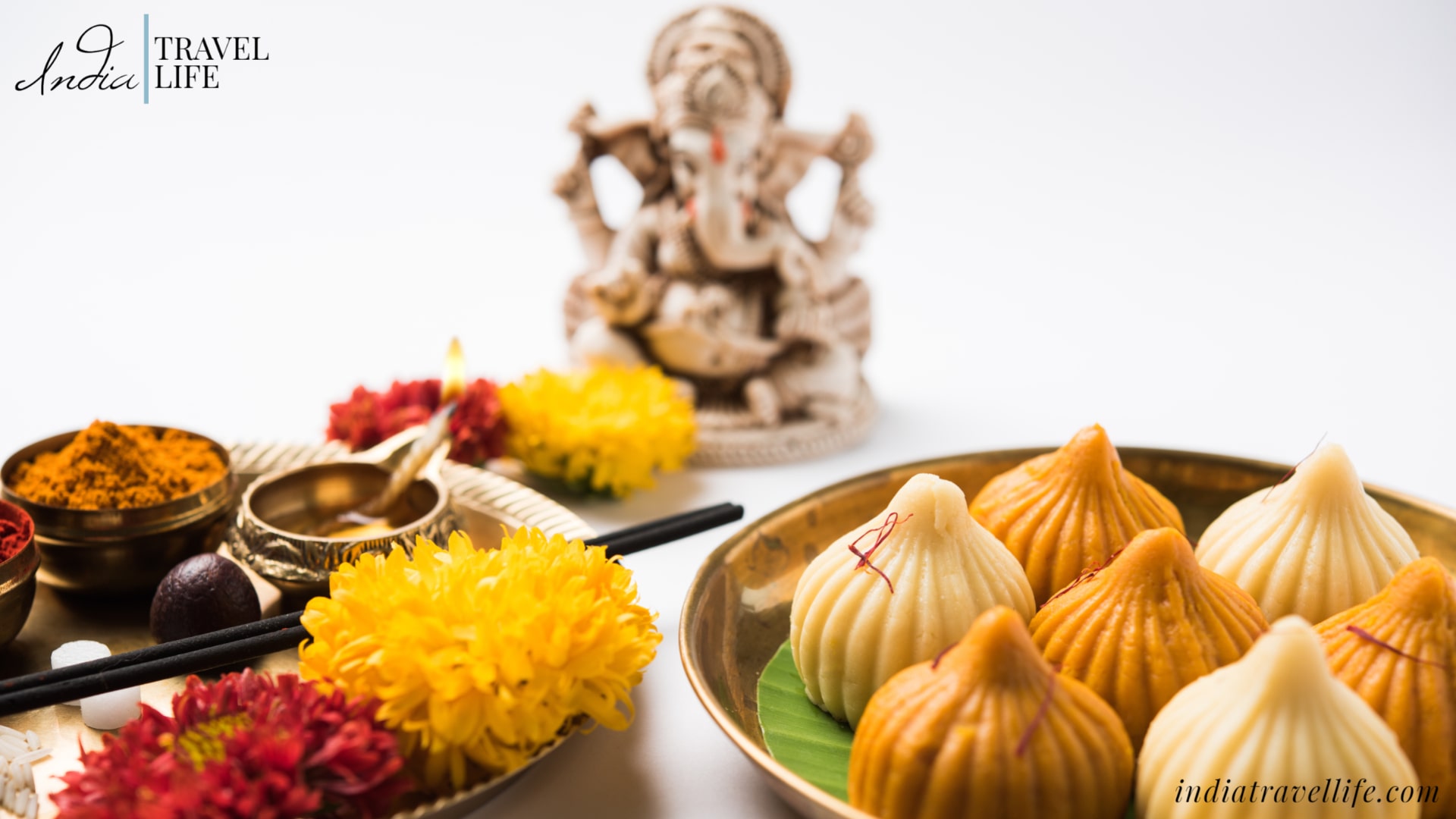 Ganesh Chaturthi is celebrated with much fanfare all over India. The festival begins with devotees bringing idols of Shri Ganesha to their homes and worshiping them. All problems are solved by duly worshipping Lord Ganesha. The idol of Lord Shri Ganesha, Water pot, 'Panchamrit', Red cloth, 'Roli', 'Akshat', 'Kalava Janeu', Cardamom, Coconut, 'Chandi ka work', 'Supari', 'Clove', Panchmeva, To complete the 'Ghee' puja, arrangements are made for 'Kapoor', 'Chowki', 'Fruit', 'Phool', 'Sweet' and 'Gangajal' etc. The puja is completed with 'Aarti' of Lord Shri Ganesh. People chant Vedic hymns and prayers. They also observe a fast and offer their favorite sweets, especially modaks, to Lord Ganesha on all ten days.
Lord Ganesha is the son of Shiva and Parvati. According to popular stories, Goddess Parvati made Lord Ganesha out of clay to save herself in the absence of Lord Shiva. When she decided to take a bath she asked Lord Ganesha to guard her door. Lord Shiva returned home. They did not know each other and fell into a rift. In anger, Lord Shiva cut off the head of Ganesha. Goddess Parvati was enraged by this act. To cool down Goddess Parvati, Lord Shiva asked the gods to search for and fix Ganesha's head. The gods searched everywhere but found only one elephant head. Shiva put that head on the body and thus Ganesha was born. The five wives of Ganesha were Tushti, Pushti, Shree, Riddhi, and Siddhi. They have two sons Shubh and Labh.
Like & Follow our social media accounts at  Facebook & Instagram for getting the latest updates & offers on holiday packages.
Disclaimer: Some of the images we use in our blogs, whether from Google Images, Unsplash, or Pixabay, are not our own. We try to provide credit wherever we can for such images, since copyright belongs to their respective owners. A copyrighted image used on our blog may be removed by contacting us directly or providing credit to the owner of the image.