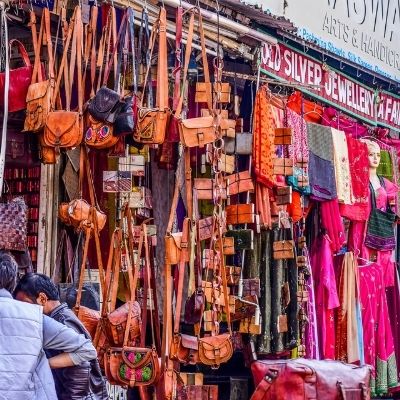 India enjoys a rich history and heritage, and is one of the oldest civilizations in the world. Throughout its history, several dynasties have ruled the country. In India, one can visit a variety of historical sites that tell the story of a bygone era. Historically,...
read more
Dussehra, known as the festival of good victory over evil, is observed on the tenth day of Shukla Paksha in the Ashwin month, according to the Hindu calendar. Lord Shri Ram killed Ravana on the day of Dussehra. It is also celebrated as the victory of Goddess Durga over the demon Mahishasura. This day is also called Vijayadashami.
read more
India is known as the land of festivals. The variety of festivals celebrated here express the truth of its rich culture and traditions. Ganesh Chaturthi is celebrated as the birth of Lord Ganesha Vighnaharta, the god of knowledge and prosperity. This festival falls on the Chaturthi Tithi of Shukla Paksha in the month of Bhadrapada.
read more
The Holi is the festival of love and affinity where we all forget our grievances and meet each other with love, the colors of Holi fill the colors in our relationships, It is considered to be the most beautiful festival of our Indian culture, It is a very beautiful and colorful festival which is filled with our traditions, customs, music, colors, dance, and delicious food.
read more